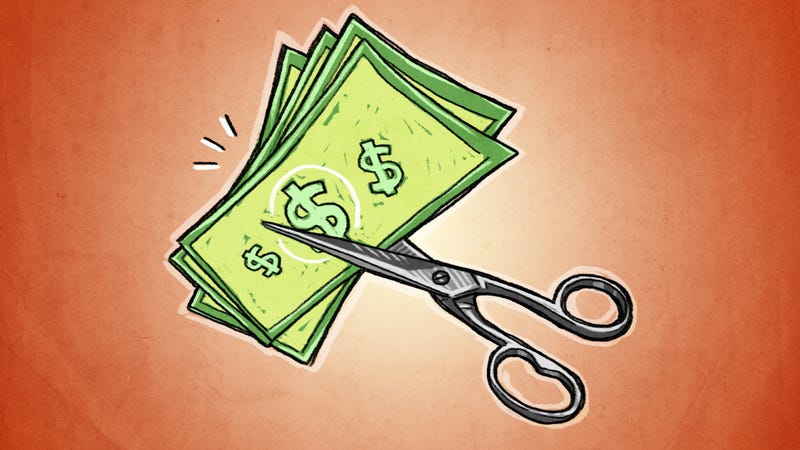 A reader of the Money Savvy Blog asked when and if it ever made sense to take a pay cut. The surprising answer is yes! There are a few instances when it makes total sense to accept a job offer at a lower salary . Sometimes, there is actually no other option.
You are changing career
If you are moving from Lawyer to Teacher or from Teacher to Mechanic, you can't expect the same salary, as you probably don't have any experience in your new chosen field.
you are changing industries or fields
You may still have the same type of job, but if you are moving to an industry you know nothing about, chances are the offer will come with a minor pay cut. Same goes if you move from a technical field to an administrative one, even in the same industry.
you have been out of work for a while
At some point taking the same job with a lower salary makes more sense than remaining unemployed. Unfortunately, the economy has still not fully recovered from the 2008-2009 meltdown. The unemployment rate remains rather high and job prospects scarcer. I get it that salary is important, but if you get too picky, you may have to accept a survival job paying even less!
you need/want more work/life balance or flexibility
If you want to work fewer hours and take more vacation, or work from home, you should expect a cut. Unfortunately, you can't work 30 hours a week and expect to be paid like you work 100 hours.
you are becoming self-employed
As I previously mentioned here, most of the times your company will not earn money right away. It may also take some time before your clients pay you.
you want to keep your current job
If your employer is having difficulties, you may have to accept a pay cut in order to keep your job.
remember, it is not just the salary
When considering a job offer, also look at the benefits offered such as extended health insurance, bonuses, vacation time, sick days etc…the value of a benefit package can add thousands of dollars to your base salary and save you money.
In my career, I took a pay cut a  few times: when I became self-employed, when I changed careers or when I had to pay for my bills. It did not prevent me from progressing money-wise.
What about you? Have you ever had to take a pay cut?