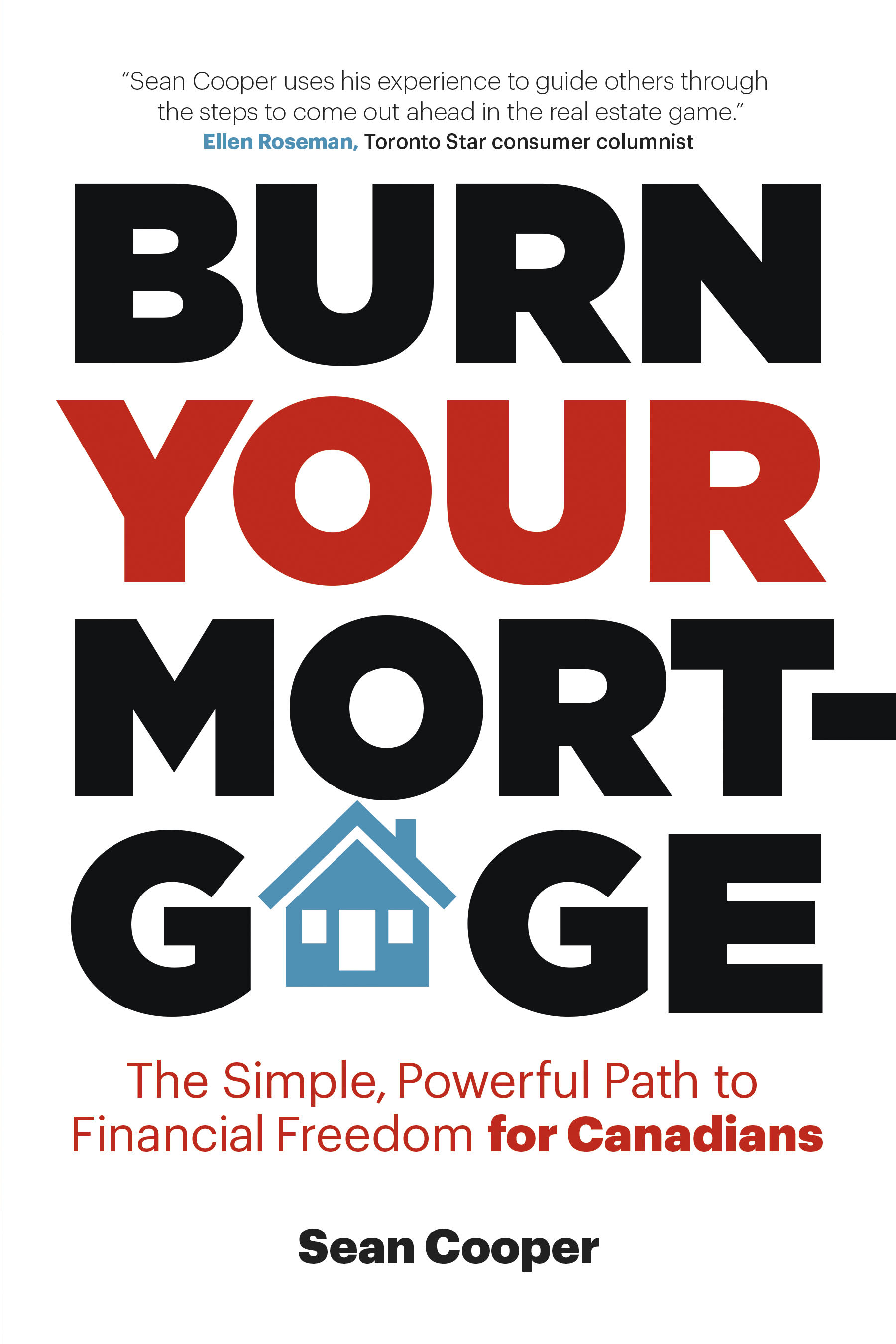 Please note I did not receive any compensation for reviewing this book.
As a personal finance aficionado, I always enjoy reading blogs and books on the subject. I decided to start reviewing what I read.
This post will talk about "Burn your mortgage" by Sean Cooper
Let's start by briefly telling who Sean Cooper is. He is a pension analyst and freelance writer based in Toronto. Most of all, he is an expert at personal branding and self-marketing.
A couple of years ago (2015), he made the last payment on a mortgage he had taken 3 years before.  Cooper managed to grab the attention of a few medias in North America and one in England, after massive campaigns on social medias. He, of course, also caused quite a commotion in the Personal Finance blogosphere.
Since then, he has been surfing the (media) wave and cashing in by writing the above-mentioned book. He also provides fee-only financial advice, without being a CFP® or having any formal qualifications in Finance, at least according his LinkedIn profile and Google search.
his book should have been titled "getting ready for your mortgage" instead
It really is all there is to it, quite frankly. Chapters after chapters of very basic, rehashed financial advice such as how to budget, use a credit card, save for a down-payment, packing your lunch and use public transit whenever possible….!
Some of the advice presented is actually not that great, such as making a free-subject offer on a property. This could end-up being very costly, if things don't go as planned. Also, being "pre-approved" for a mortgage does not mean being "fully approved".
there is only one chapter on how to actually "burn your mortgage"
To save you time and money, it all boils down to:
Making accelerated payments
Using prepayment privileges to the maximum
Taking a shorter amortization period
Refinancing if interest rates are too high
Becoming a landlord if possible
Boom!
final verdict: pass
Don't waste your money on this book. If your knowledge of Personal Finance is intermediate or advanced, you won't learn anything new.
If you are a total beginner, you can find all the information presented in the book online for free, including on this blog.
I personally found this book to be very boring. A definite pass!