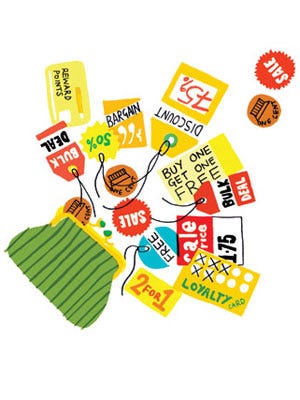 When the pandemic started, I noticed some subtle changes in my spending habits. Now that I have a year of data to draw from, let's take a look at how my spending was prior to Covid and how it is now.
Where it decreased
Vacation/travel: completely eliminated, not surprisingly. The last time I boarded a plane was in December 2019. It sure has been challenging for the life-long traveler that I am. I also haven't seen my family in over 18 months. I am hoping to travel to France this Fall.
Clothing and dry-cleaning: one of the perks of remote working is that I didn't have to buy any new work clothes or shoes. I spent about a third of what I spent pre-Covid, i.e. a 67% cut. I also haven't needed to dry-clean as much, 1/3 less to be exact.
Car: since I was at home most of the time, I saved on both gas and insurance. At the peak of the pandemic, I only filled-in the tank once a month, instead of the usual 2 or 3 times. I also switched my insurance to leisure only and reduced some coverage levels. A 33% cut on my overall car expenses.
Healthcare: I didn't use my coverage as much as when I had a full-time office job, working in an office. Remote working has been very beneficial to my health, as I am able to exercise more and take breaks as needed. I lost 17lbs. My massage therapist mentioned my muscles weren't so tense anymore. I don't need to visit her as often as pre-Covid. Another 40% cut.
Entertainment: given the fact that most places of entertainment such as movie theaters or bowling alleys remain closed to this day, I didn't spend as much money as usual. However, I added Disney + and YouTube Premium to my Netflix and Prime. A 25% cut only.
Housing: my housing expenses only decreased because I deferred my mortgage for 6 months. I don't really consider this a direct consequence of Covid. The money was mostly redirected to debt repayment.
What increased
Food: like a lot of people, I have been cooking and baking from scratch more over the last year. I have also been paying more attention to what I put in my body. Prices have also increased, according to the Food Price Report. A 15% increase for me.
Cell phone: my bill doubled! I attribute it to some issues I had with my landline 6 months ago, and also to social distancing. This caused me to make more calls to family and friends, on top of using WhatsApp and the likes.
Personal care: I've been visiting the spa more often over the last year. This could be the result of fewer entertainment/socializing options available, or my taking better care of myself. A 39% increase.
What about other expenses?
These have remained at the same level or as expected; or there has been a slight increase or decrease, but not significant enough to make a difference.
What's next, financially?
Well, that's anyone's guess, including mine. My housing expenses already went back to their pre-Covid level. I anticipate my cell phone bill will also return to normal in the next couple of months. I am looking forward to being able to travel again, and I also anticipate that this expense will resume in the near future.
I want to reduce the spa expenses and will be targeting and budgeting my visits more. However, I still plan on maintaining this. It's really beneficial for me.
I would be happy to keep my other decreased expenses at the same level. Consuming and driving less is good for the planet.
What about you? Have you noticed any changes in your spending since the pandemic started?